2 Channel Digital voice recorder for stenomask reporters for years.
Record, Rewind and Read-back.
Comes with a Free Hard shell Case and Free Soft Carrying Case!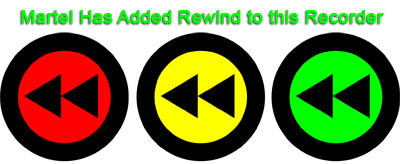 Finally, you have a choice of a world-class 2 channel digital recorder that can rewind and do playbacks without creating a new digital folder audio file. Recorder your deposition or court case all day and you can set the recorder to only create one folder. Now for those of you out there who have been using the PMD430 2 channel recorder for 15 years, now you have the information and the options you were waiting to have. Expert's note, this machine was designed for stenomask reporters in mind, but it also makes a terrific courtroom recorder if you need that type of equipment.
Learning from the shortcomings of the PMD671, the

PMD661

was engineered to be much more user-friendly than its predecessor. Court Reporters years after year requested that one feature be added to the Marantz PMD671 to make their lives easier.
More importantly, it saves you money. Verbatim/voice writer reporters have purchased an additional backup recorder just, so they could do a read-back quickly. Now that this recorder can do it, there's no need to purchase a poor quality handheld recorder to do this.
You can use the XLR Stenomask or you can use the 1/4 inch stenomask on this digital 2 channel recorder.