Introductory/Adoption program price. Please only 1 order per customer at this point!
We are back Ordered Due to Demand, and experiencing shortages, Allow 1 Weeks for delivery or more order asap!
100% Recognition rate just tested with Dragon 15 Professional 3/03/2019
New Feature: Precision vent holes allow for even greater recognition
Testimonial

Voice Writers: I bought this Dragon mask last week; got it yesterday. I'm seeing INCREDIBLE recognition on a brand-spankin'-new user with minimal training. This Dragon mask is USB direct (no pod!) and I'm using with Eclipse VOX Turbo (version 12.5 Dragon)
This is a made-to-order mask and a little pricey. That said, what value do you place on your recognition?
I'll keep you posted; but if you want to try it out, I think that - so far - it's amazing.
Tori Pittman BA, FAPR, RDR, CRI, CVR-CM-M, RCP - 2017 World Champion, Speech Capture – Speech Recognition
Wake Forest, NC 27588
toriRDR@gmail.com
Pittmanstenography .com
This is the best stenomask ever. I love how comfortable it is and is so accurate right out of the box.
Wanda G. CCR
The Dragon Stenomask USB microphone has a 6+ star rating, which is the highest for a USB digital microphone.
This enables you to get the most accurate Dragon voice recognition you have every achieved as a court reporter. Many reporters are still using an old fashioned analog steno-mask with a 3.5 plug, and a USB microphone adapter, while getting a recognition rate of 90% or under. Throw that mask away and get the right steno-mask for the job. Try our new advanced line of Dragon Stenomasks! You won't be disappointed. Real-time voice writing is now within your reach.
This is the only steno-mask today that is designed to do real-time Dragon Voice Recognition, because the Dragon stenomask microphone utilizes hardware that is completely digital, and it is controlled by Dragon software that's tuned multiple times a minute for accuracy. No more manually tuning a microphone inside the mask. Our Dragon Stenomask is controlled directly by the Dragon voice recognition software allowing auto tuning thousands of times a minute for ultra accurate real-time voice recognition.
What is so revolutionary in the Dragon Steno-mask? The sound card is built into the mask, and is approved by Nuance to get the highest recognition 6+ STAR rating.
The Dragon Mask is now being used by the US Air Force Court Reporters!
If you are tired of struggling with your old mask recognition rates, upgrade to the Dragon Steno-mask! It will take you to the next level of Dragon Recognition Court Reporting.
The new Dragon Nuance USB technology will revolutionize speech recognition speed and accuracy for steno-mask court reporters.
Now you can even whisper and still achieve real-time results. All court reporters speak differently. The Dragon Steno-mask is a digital USB device which is automatically controlled/tuned by the Dragon Voice Recognition Software to your voice to get the extreme accuracy that court reporters need. If you speak differently from moment to moment, or day to day, the Dragon Steno-mask will adjust itself to your voice multiple times a minute. You will never have to manually tune a microphone in a steno-mask again. Welcome to the Digital Age of Steno-mask reporting. All other masks are simply analog and old fashioned. Take your voice recognition to the next level with the Dragon Steno-mask!
Once you have trained the New All Digital Dragon Stenomask go into the settings in Nuance Dragon 15 and under options, set the accuracy to Most Accurate. Now train a new profile and read to it and it will get better and better till you are approaching real-time.
This is the greatest leap forward in Steno-mask technology since the invention of the Stenomask. This is the most anticipated tool for court reporters in a very long time.

Approved with the Dragon 6+ Star rating, the highest ever, the Martel Dragon Mask will take your court reporting to the highest level of recognition. Limited production, delivery may be delayed!
Since the Dragon Stenomask is a completely digital device, it does not use your computers sound card. This helps in processing a digital to digital signal, so there is no loss of voice quality to your Dragon software. Typically when you use a steno-mask that is analog (3.5mm-1/8 male plug connector) with a sound card, the computer needs to change the signal from analog to digital and there is signal and quality loss. The Dragon Mask avoids all loss by being completely 100% digital.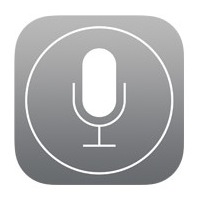 WORKS WITH MAC VOICE RECOGNITION SOFTWARE
Features:
Dragon Certified USB Device

Surgical clean soft silicon for non-irritation and hypo allergenic purposes

Light and comfortable, adjusts to any face

Provides a tight seal around the mouth and nose

Easy to clean

Quietest mask available

Works with Apple built-in Mac Voice Recognition

Martel Electronics has been Manufacturing the mini stenomasks since 1970